Old News #4
Subscribe to posts
Moffett Families,
Please consider donating your extra Halloween Candy to the Troops!
We would like to encourage everyone to write a letter to a soldier as well. 
Monday, Nov. 3 - 
Friday,  Nov. 7
Please turn in your individually wrapped candy and letters to your teacher.
The newly elected Student Body will collect the letters and candy and a Moffett representative will turn everything in to Drs. Yabuki & Wyn's office. Their office will ship the letters and candy to the troops.
Thank you for your support.
Moffett Parents,

We wanted to say thank you to everyone for all of your hard work and support. The Fall Festival Committee could not have done it without the help of so many and we were so excited that everyone seemed to have a great time. Our goal was to make Festival feel like a fun, family oriented community event, but raise money at the same time. We appreciate how everyone came together to make it happen. This was a learning experience for us and we would appreciate feedback about what worked and what could be better. Thanks again for helping make Fall Festival a success.
Sincerely,
The Fall Festival Committee
Monday- "Drugs Make Me Blue" (Wear blue)
Tuesday- "Sock It To Drugs"  (Wear crazy socks)
Wednesday- "Team Up Against Drugs" (wear team jersey)
Thursday- "Say Boo To Drugs"  (Wear orange and black or Halloween shirt). No costumes. 
Friday- "Put A Cap On Drugs"  (Wear crazy hat)
Parent / Teacher Luncheon Friday, Sept. 13th
posted

Sep 8, 2013, 11:55 AM

by Amy Tompkins   [ updated

Sep 13, 2013, 5:09 PM

]
You are invited to the Moffett PTA Annual Fall Luncheon
Date:  

    

Friday, September 19th
Times:    K - 2nd     

           

11:20 - 12:15 pm
3rd, 4th, & 5th   

  

12:15 -  1:00 pm
You can sit down and talk with your child's teacher and enjoy delicious chili cook-off!
You can help by donating a food item: chili, a salad, cornbread, dessert, or by sending $5.00 contribution. 
If you are donating an item, please bring your food and serving utensils to the gallery by 10:45 am on Friday, September 19th.  Make sure all serving items are labeled with your name and are picked up between 1:00 pm - 3:00 pm.
We look forward to seeing you at our Annual Fall Luncheon.
Thank you,
Michelle Stanley
    (949) 400-8634
Jen Cox                    

  (949) 795-2402
Moffett PTA
General Association Meeting
Wednesday, September 17th at 6:30pm
in the Gallery
Welcome Back!  We are so excited to start another successful year at Moffett School.  Please join us for our first PTA meeting of the 2014/2015 school year.  Our principal,
Mr. A, will start the meeting by sharing news and upcoming events taking place at Moffett.
We will also get the chance to hear from our fabulous 1st grade team of teachers: Mrs. Kent, Mrs. Espinoza and Mrs. N. Taylor.
There will be information from our PTA President, Rita Patel, and various committees.
Please join us and meet other Moffett parents.
Find opportunities to stay informed and/or get involved.
We are looking forward to seeing you!
          NOTE:  Children must be accompanied by a parent or guardian.
Join us on Facebook at Moffett Reflections
or go to

PTA.org/Reflections.com

   
---
All entries are DUE Oct 3rd
Local winners in each category go on to compete at the
district/region and state levels.
State winners are then considered for a National PTA Reflections award, including:
• Outstanding Interpretation Awards

 

  

 

• Awards of Excellence

   

 

 
Rules and information will be in the front office
Please Join us for
Back To School Night
on
Thursday, September 11th
5:25 - 6:10 pm = Gather in the Lunch Area to learn more about the schools great programs offered by the PTA
6:10 - 6:25 pm = Mr. A's welcome message and Teacher Introductions
6:30 - 7:00 pm = 1st Class Session
7:05 - 7:35 pm = 2nd Class Session
Note:  This is a Parent ONLY Event.  Please do not bring your children to play unsupervised on the playgrounds and in the hallways.
Kindergarten Meet and Greet
Tuesday, September 2nd at 2:00 pm
Let's Get Ready for a Great Year of Kindergarten!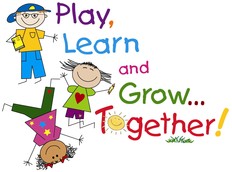 Kindergartners and their parents are invited to meet their teachers and enjoy a healthy snack sponsored by the Moffett PTA.
2:00 pm - Children get to meet their teacher and become familiar with our school.
3:00 pm -

  Children can enjoy a healthy snack 

on the grass outside the Kindergarten Playground

and parents will learn more about this years events 

and Moffett's upcoming activities



Notes:
Sorry, but siblings are not invited to this school event.

Make sure you have all of your registration paperwork in so your child can participate.
Moffett Elementary School
Suggested Donations for
Back To School Supplies
for the 2014-2015 School Year
The first day is school is quickly approaching!  We have attached some suggested donations for each grade level below.
Kindergarten
1st Grade
2nd Grade
3rd Grade
4th Grade
5th Grade
NOTES: 
This is an optional list of materials that may be donated for your child's use in the classroom.
You are not required to purchase any of these items.
All teachers welcome a box of tissues to share with the class. 
Save the Date
Moffett Fall Festival
Friday, October 17, 2014
4:30 pm to 7:30 pm
Plan for family fun and fall festivities!
The Moffett Fall Festival is quickly approaching!  Volunteers and donations are needed to make this event a success!  Please click on the button to sign up to volunteer at signupgenius.com. 
For information contact Lori Hewitt