Kindergarten Meet and Greet
Tuesday, September 2nd at 2:00 pm
Let's Get Ready for a Great Year of Kindergarten!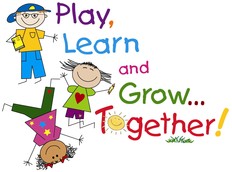 Kindergartners and their parents are invited to meet their teachers and enjoy a healthy snack sponsored by the Moffett PTA.
2:00 pm - Children get to meet their teacher and become familiar with our school.
3:00 pm -

  Children can enjoy a healthy snack 

on the grass outside the Kindergarten Playground

and parents will learn more about this years events 

and Moffett's upcoming activities



Notes:
Sorry, but siblings are not invited to this school event.

Make sure you have all of your registration paperwork in so your child can participate.